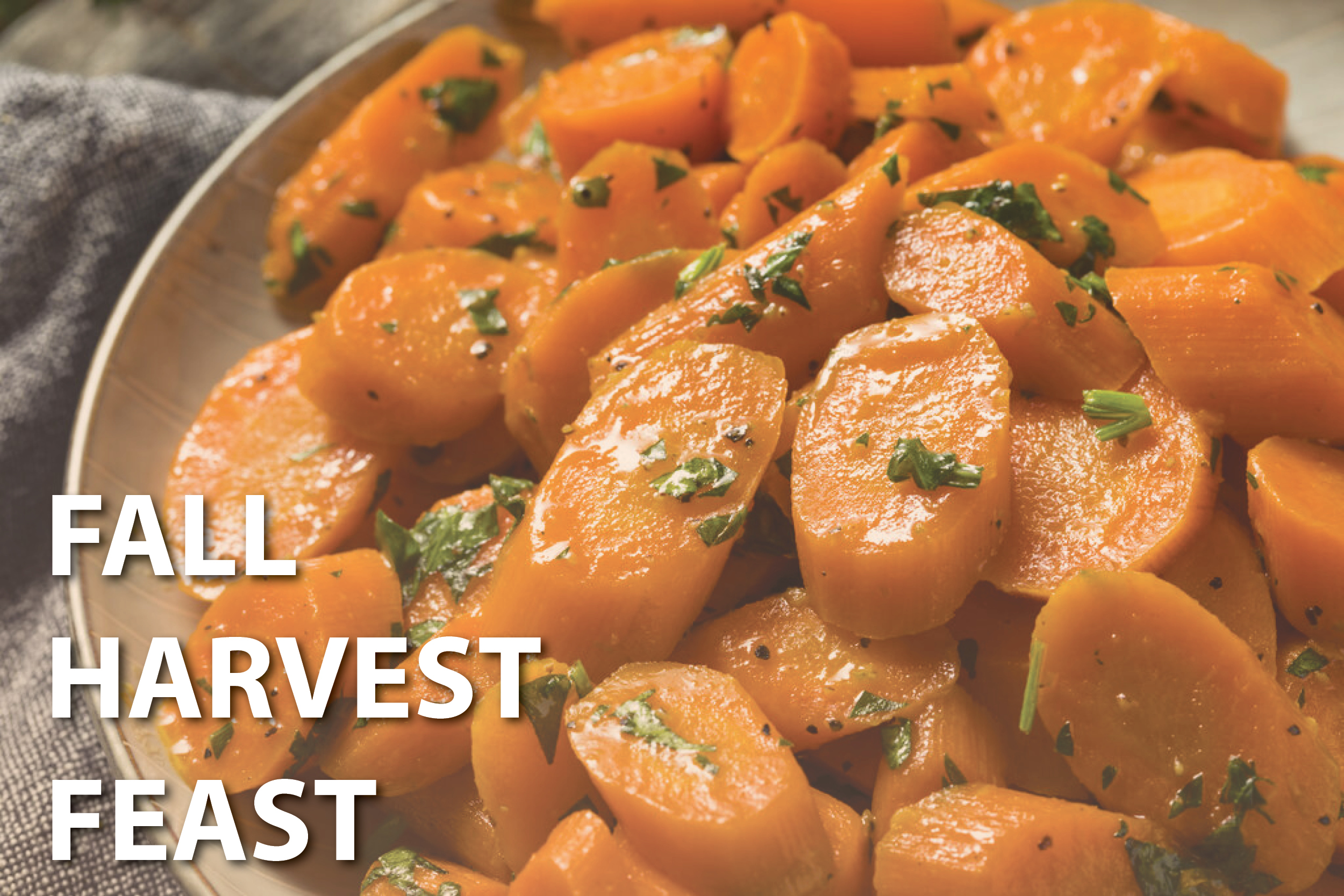 Fall Recipes
By Wendy Kaplan, MS, RDN, CSO, CDCES, CDN
These two delicious and healthy side dishes are packed with flavorful herbs and spices and feature fall staple vegetables and whole grains.
They not only taste amazing but are also rich in vitamins, minerals, and cancer-fighting properties, making them crowd-pleasing standouts at your table. Enjoy the wholesome goodness!
Seasonal Carrots:
Ingredients:
2 tsp. unsalted butter

1 Tbsp. maple syrup

3/4 tsp. paprika

1/4 tsp. coriander

1 pound carrots, peeled and sliced 1/8 inch thick (~3 cups)

1/4 tsp. Kosher salt

1/8 tsp. black pepper

3/4 cup water

2 Tbsp. finely chopped parsley
Instructions:
Melt butter in a large nonstick skillet over medium heat.

Add maple syrup, paprika, and coriander. Cook and stir for one minute.

Add carrots, salt, pepper, and water. Cover the skillet and bring it to a boil.

Once boiling, reduce the heat and let it simmer for about seven minutes or until the carrots are tender.

Uncover the skillet and continue to simmer briskly, stirring often, for approximately five minutes or until the liquid reduces to around 2 tablespoons.

Sprinkle with parsley.
Easy Pine Nut Pilaf:
Ingredients:
2 cups hot-cooked brown rice (or quinoa)

1 1/2 ounces pine nuts

2 ounces spinach leaves, coarsely chopped

1 cup diced cooked butternut squash

1 Tbsp. Extra-virgin olive oil

1 tsp. dried basil

1/4 tsp. salt

1/4 teaspoon red pepper flakes (optional)
Instructions:
In a large bowl, place the hot rice.

Add the remaining ingredients and gently toss until the spinach is wilted, ensuring all the ingredients are thoroughly combined.